Jaguar Coral Gables powered by THE COLLECTION is your all-new home and authorized dealer for Jaguar in Miami. Experience the same one-of-a-kind service you imagine and come to know and appreciate over the last 30 combined years at THE COLLECTION - stellar service, unmatched product expertise and generational relationships with a staff that welcomes you as if you were a member of their family. It's in our DNA.
Every aspect of our dealership has been thoughtfully designed to deliver the exceptional modern-luxury customer experience you deserve. From the sun-filled showrooms as well as a spacious, indoor Certified Pre-Owned showroom, you'll find a new, inviting, warm environment where you can comfortably shop, indulge in a cup of espresso, and have your vehicles serviced by our team of expert technicians.
Servicing your vehicle with us is seamless with online appointments, complimentary pick-up and delivery and expedited payment options from your handheld device.

Follow @TheCollectionFL , @JaguarCoralGables , and @LandRoverCoralGables for the latest updates.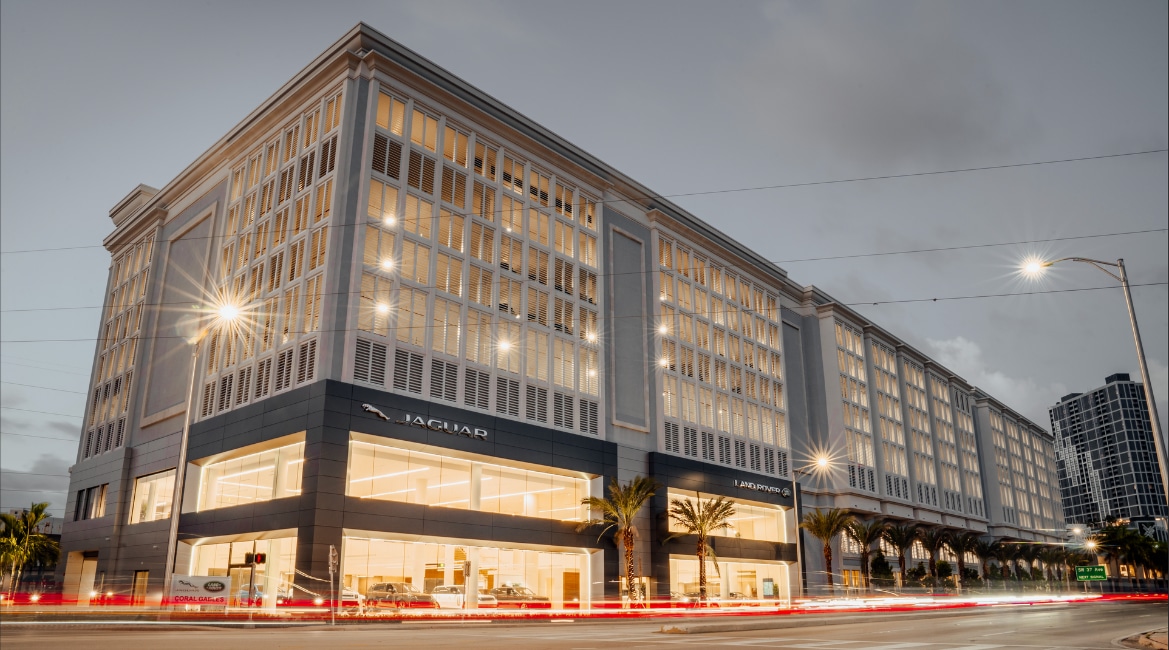 Customer Service Commitment
We strive to give you the best customer service in the South Miami region, assisting you at every step of the car-buying process. We want to make sure you have the most well-rounded car buying experience possible, whether you purchase a luxury car for the first time or experienced the process in the past. Our commitment to supporting our customers every step of the way separates us from the rest and makes us a great choice when shopping for your next Jaguar vehicle. Our Jaguar sales professionals will discuss models, features, prices, and more with you when visiting our dealership. Additionally, we remain committed to your satisfaction for the long haul and provide an on-site Jaguar service center.
Visit Our Jaguar Dealership in Coral Gables
If you'd like to find your perfect Jaguar vehicle, visit us at Jaguar Coral Gables for more information on our inventory or to schedule a test drive. Our dealership also offers support in the buying process, making it possible for you to understand how the auto finance process works. We also provide Jaguar service, authentic Jaguar parts, and personalized support even after your purchase to keep your vehicle running like new in Key Biscayne. We invite you to contact our Jaguar sales agents soon to get the wheels rolling on your next new or used car purchase.